a 6Km.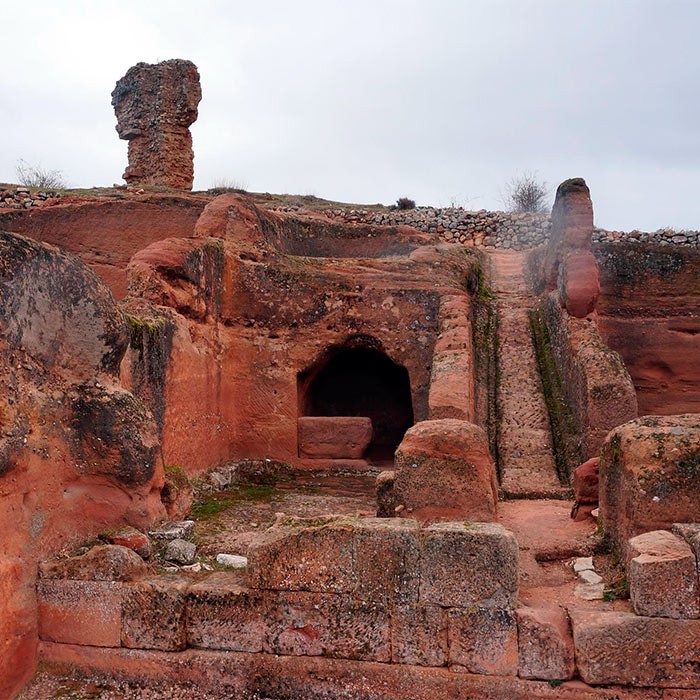 Yacimiento de Tiermes
In the southwest of Soria surprises to the visitor the stone city of Celt Iberian Tiermes in the South of the site, and its equally fascinating Roman Forum and the Romanesque chapel. There is also a good archaeological museum.
a 15Km.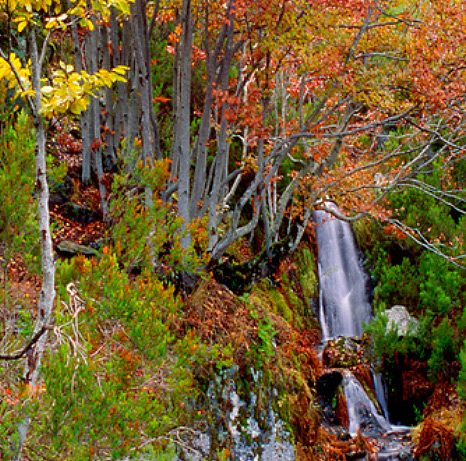 Hayedo de Tejera Negra
By the natural wealth that offers; with natural vegetation is a worthy place to visit. It is configured by the Lillas and Zarzas rivers, and an exceptional beech forest, which is not difficult to observe free to roe deer and wild boar.
a 16Km.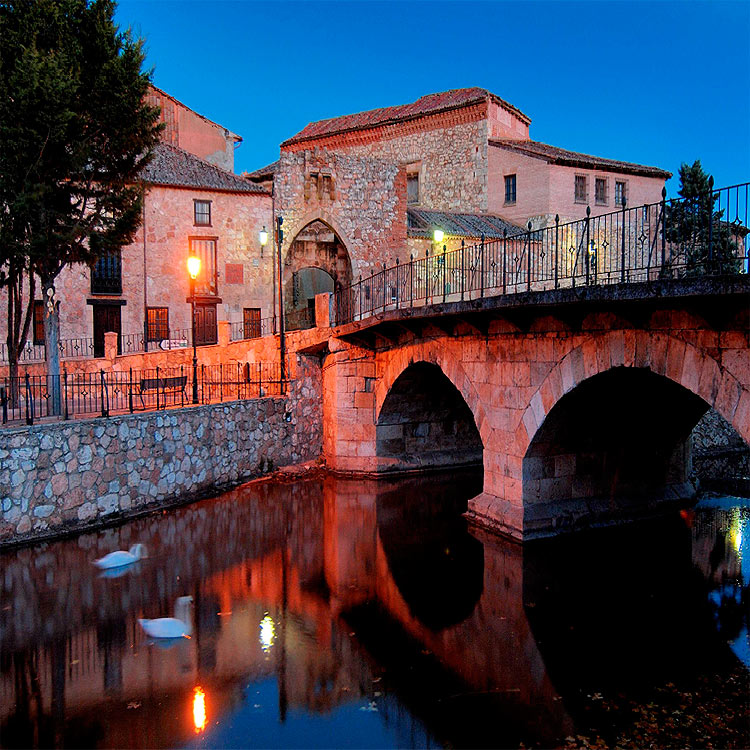 Ayllón, Conjunto Histórico-Artístico
Ayllon summarizes the legacy of Castile in the sixteenth and sixteenth centuries frozen, hidden and guarded with care to release day and surprise visitors from the sights and cuisine of a medieval village.
a 20Km.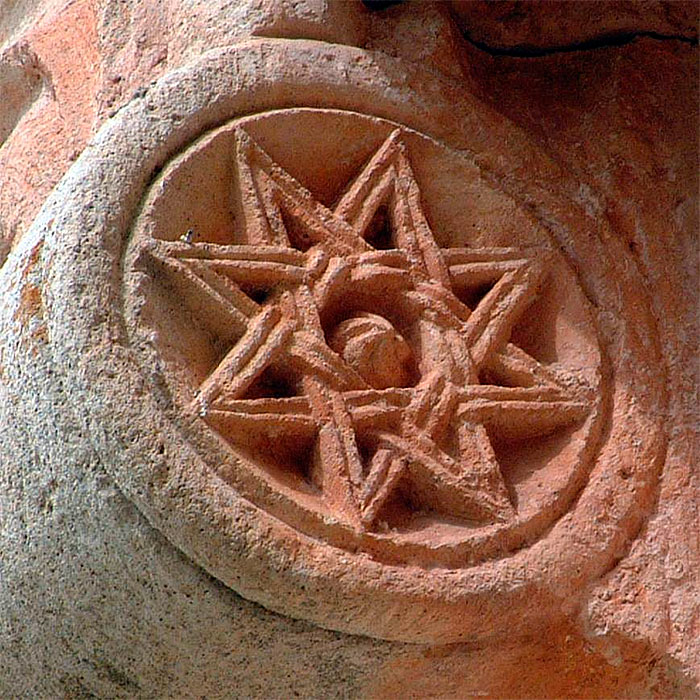 Santa Coloma de Albendiego
L cabecera de Santa Coloma es uno de los tesoros más exquisitos del arte altomedieval castellano y español con sus celosías de sabor mudéjar tan singulares y esotéricas. Y se dice que fueron los templarios quienes construyeron el templo.
a 21Km.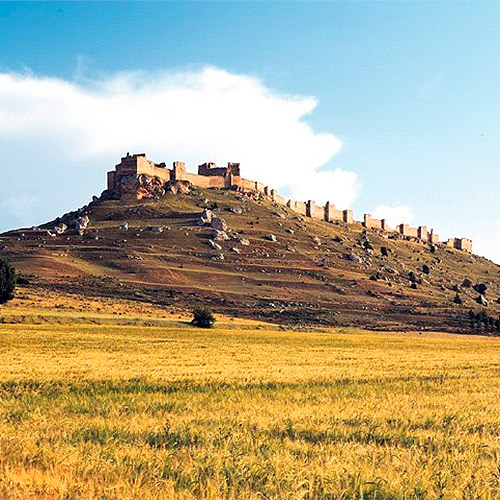 Castillo de Gormaz
National Monument since 1931. The Europe's largest castle. Caliphate, from the X century, in Almanzor´s time. The Duero turns around the rocky outcrop that sits. El Cid was his warden and disgraced, his wife and daughters were there prisoners.
a 23Km.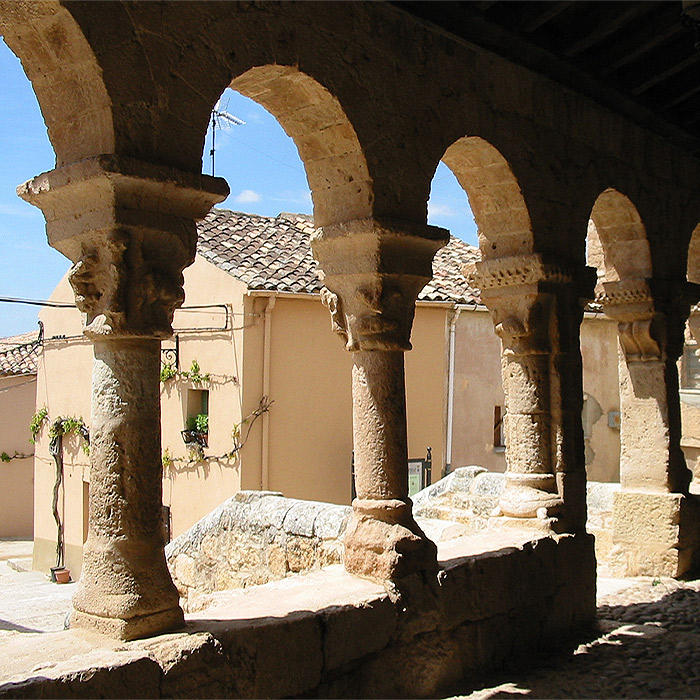 San Esteban de Gormaz
Historic-Artistic group where its two arcade Romanesque churches stand out. On the hill there are remains of the castle, and in its slope there are traditional wineries. Medieval bridge. See Regional Park Romanesque.
a 26Km.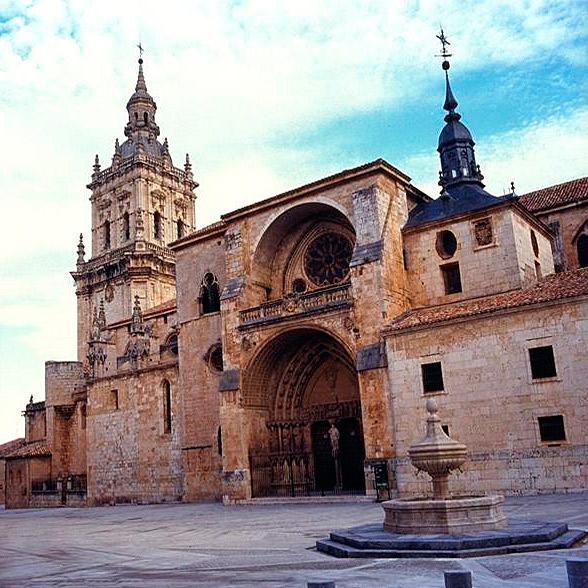 Catedral del Burgo de Osma
Gothic cathedral with Cistercian influences with Baroque tower and neoclassic added in its monumental Chapel Palafox. Interesting Roman remains. It was built from 1231 Two facades with multiple figures. Cathedral Museum and Gothic cloister.
a 30Km.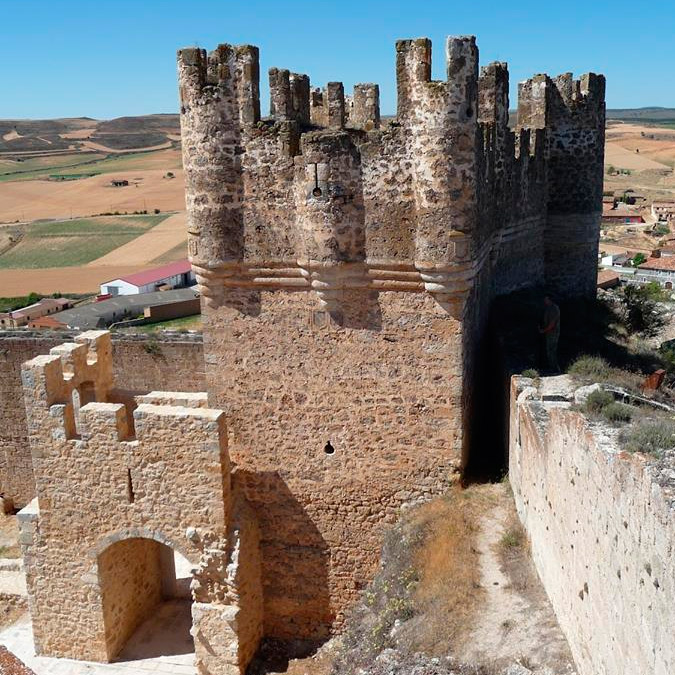 Castillo de Berlanga de Duero
Renaissance castle defended by a wall of the XII century, in which Richard Lester filmed part of The Three Musketeers. From the top you can see the layout of this medieval town and its Gothic collegiate .Nearby there are anthropomorphic tombs.
a 34Km.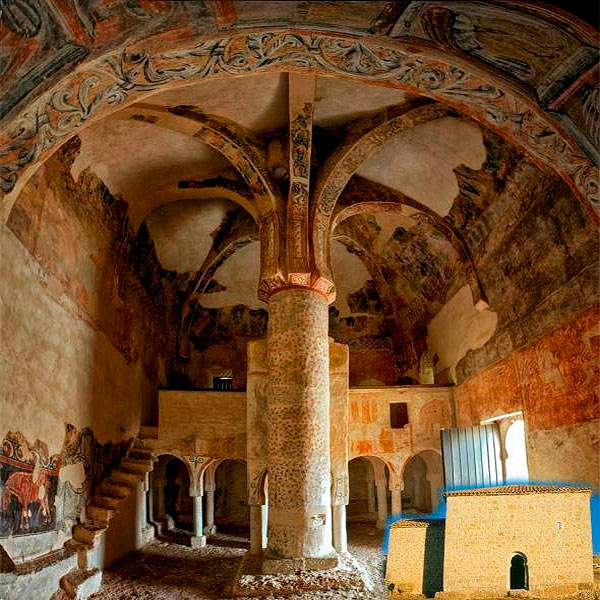 San Baudelio
The hermitage of Saint Baudelio, close to Berlanga de Duero, is awesome because it drives us to Orient with its palm trees and it surprises us with its Romanesque pictures and its air of mosque
a 38Km.

Hayedo de Montejo
The Montejo Beech Forest is one of the most remarkable ecosystems form Madrid being declared a Biosphere Reserve.
a 44Km.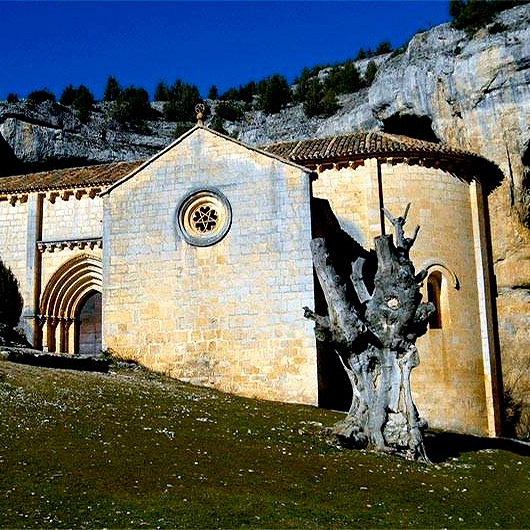 Cañón del Río Lobos
Axis of Natural Park of the River Lobos where the vultures are the kings of the air. La Casa del Parque in Ucero, and location of the Templar church of San Bartolo and Cueva Grande are charismatic. There are parking, road and path.
a 46Km.
Hoces del Río Duratón
A walk through the Duratón invites to the visitors to immerse themselves in a magical place where different geographical environments that the diversity has been creating and leaving all in which we will see vultures and herons are mixed.
a 47Km.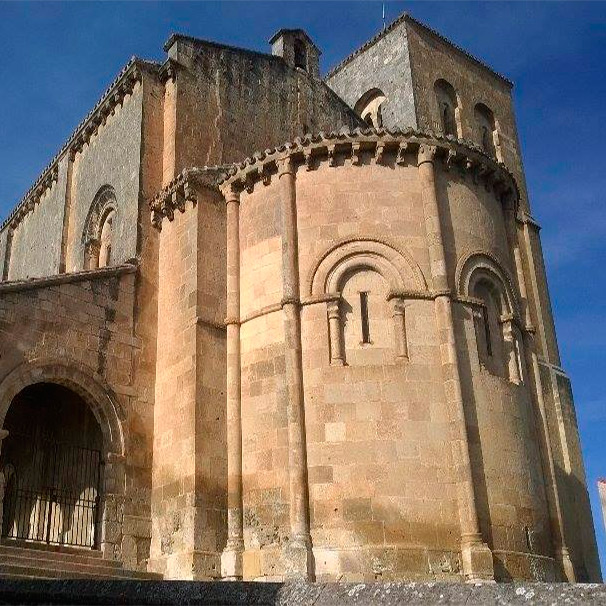 Sepúlveda, Conjunto Histórico-Artístico
Since 1951 Sepulveda was declared as a Historic-Artistic Site. Important starting point is to run the Natural Park of the Duratón River and good dining with roast lamb in wooden oven.
a 48Km.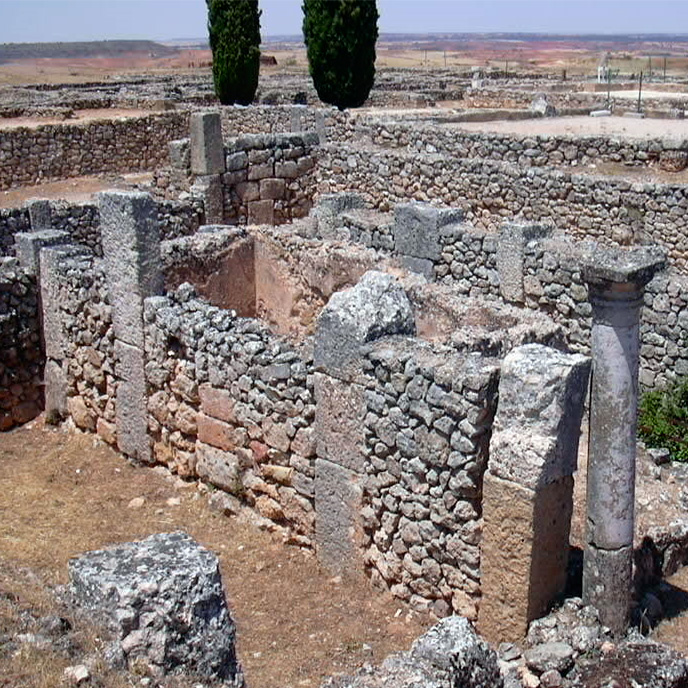 Ciudad Romana de Clunia
Clunia was Celtiberian first and was after Roman, and in it there are left different archeological remains, including mosaics. Its Interpretation Center, the forum, and above all, the theater stands highlight.
a 48Km.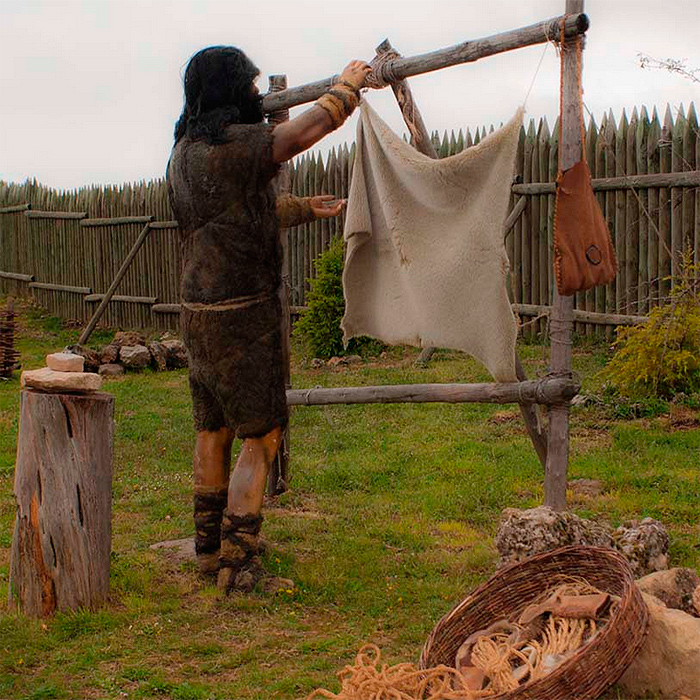 Cueva de los Enebralejos
The holly tree of Prádena is located underground. There is a world of beauty Metal Age, one of the largest stalactites and stalagmites in the Northern half. More than three miles of caves remember that past that we can...
a 49Km.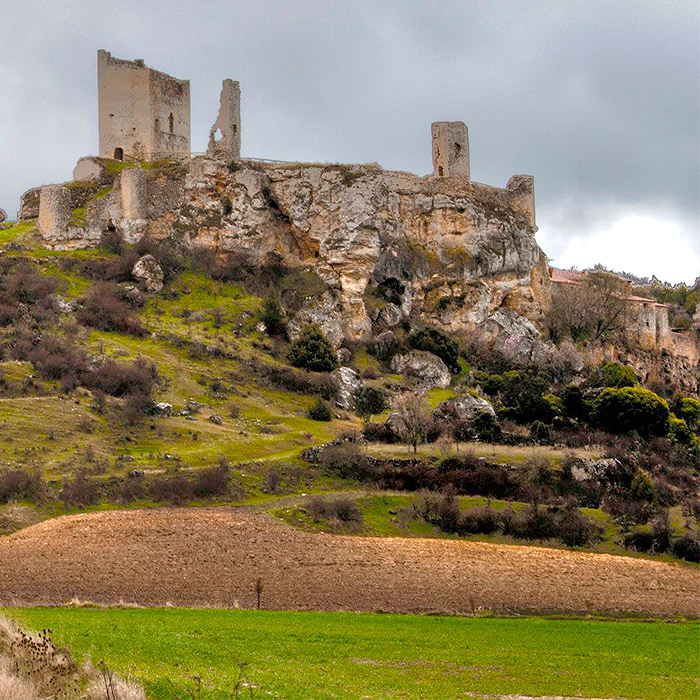 Calatañazor
A Historical Artistic Group. Medieval town with its medieval flavor through its paving streets, typical houses, castle tower and city walls. So it has been stage in several films, excelling Chimes at Midnight of the great Orson Welles.
a 50Km.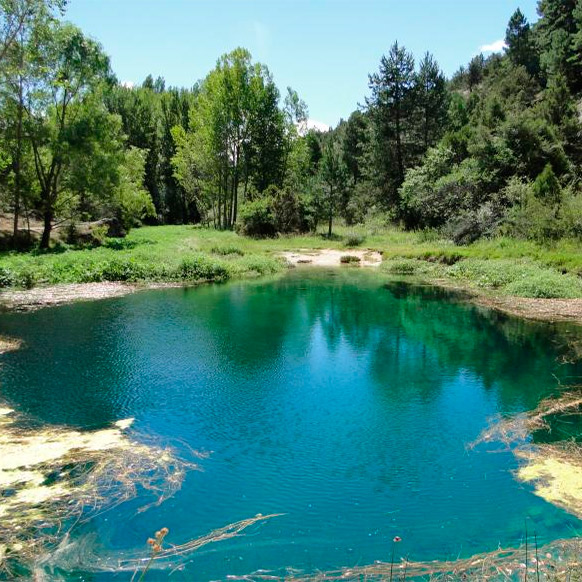 Monumento Natural La Fuentona
At the end of the Gorge of Abión is it's the birth of La Fuentona guarded by vultures and other raptors, surrounded by a pine and some juniper and oak. It is Natural Monument and you cannot have a bath in it. The best access is by Muriel de la Fuente.
a 53Km.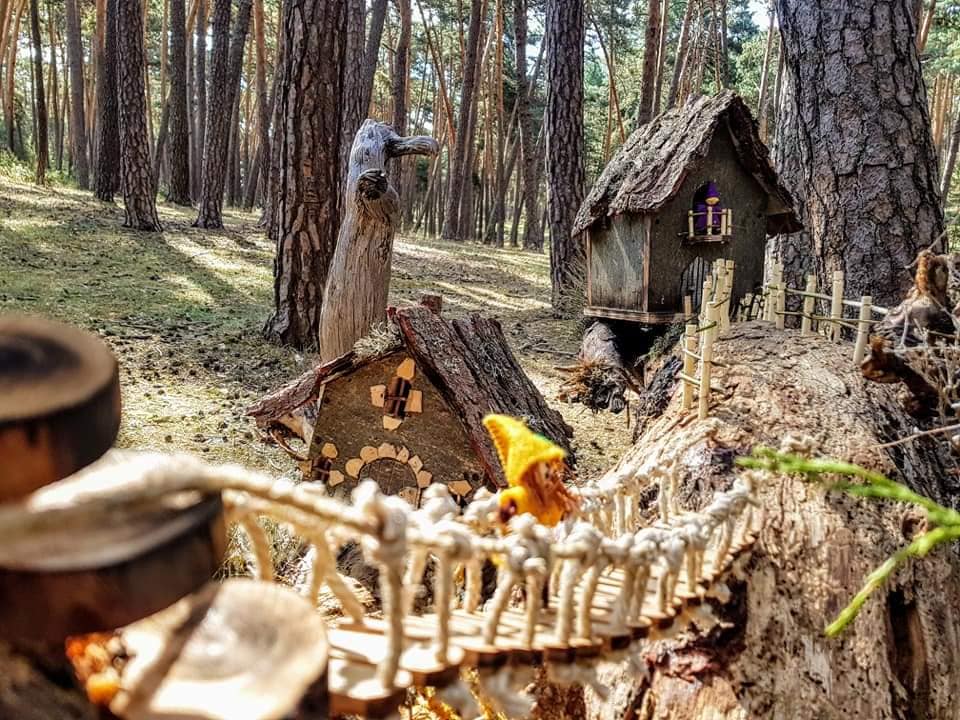 Bosque Mágico
En el BOSQUE MÁGICO FUENTE DEL PINO, de la Villa de San Leonardo, en un entorno natural, donde hay una energía especial y habitan la imaginación y la fantasía desde tiempos ancestrales, los gnomos, hadas y otros seres, lo han elegido como hogar
a 53Km.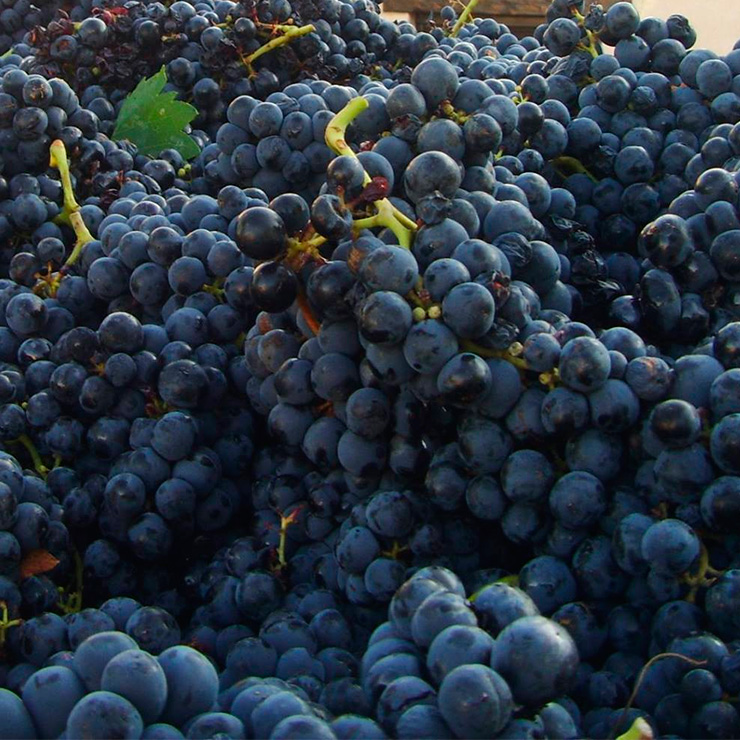 Centro de Interpretación del Vino
Aranda de Duero, land of wine and lamb. This land has a history and flavor, vineyards date back to Roman times and today's wine culture makes it worth a stop to taste their red Ribera del Duero.
a 57Km.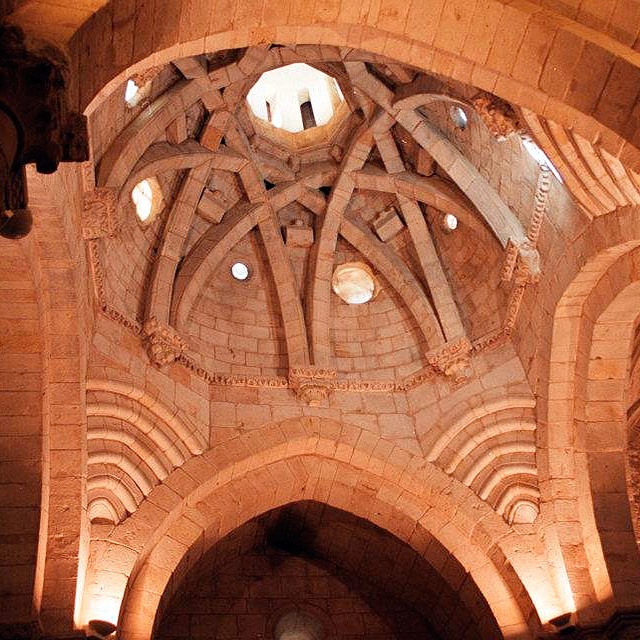 Plaza Mayor de Almazán
Almazán is between Medinaceli and Soria, is a villa that keeps a wide cultural heritage, its Main Square is the most interesting settlement, and where is also the Office of Tourism.
a 57Km.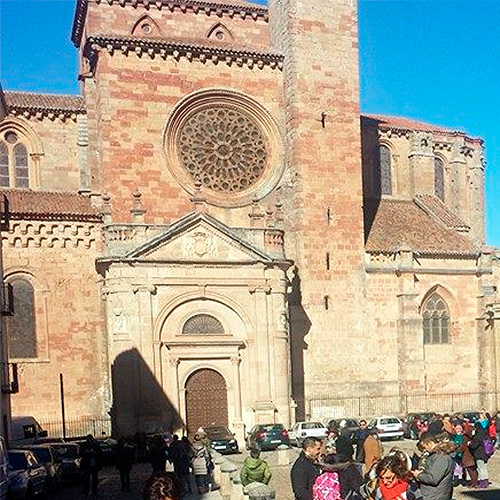 Catedral de Sigüenza
Situated on the left bank of the river Henares, perched on a gentle slope, Siguenza leads the valley from the remotest antiquity. The Cathedral, begun in 1130 at the request of Bishop Bernard of Agen, is Romanesque and later is developed...
a 58Km.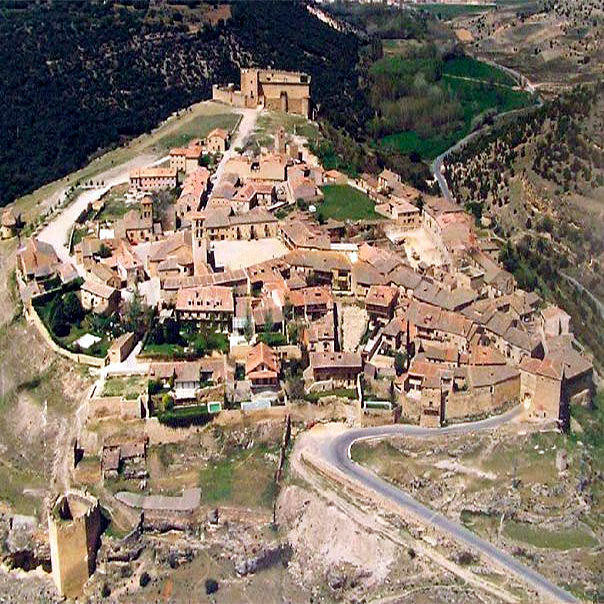 Pedraza
Silence, rest, pleasure. All the senses are mixed in this perfectly preserved medieval ensemble and orchestrate between the arcaded Plaza Mayor, Castle or the Jail that astonish and fascinate to any visitor.