At Casa Rural de la Abuela you will find tranquility and a familiar treatment. It is a perfect place to enjoy its landscape, its people and its good gastronomy. Here you can enjoy the time, a time that it runs in a different way, time with no rush, without stops, without additives; a time where your senses will awake to enjoy pure air,  the open landscape,  the silent of the nature, the flavor of the land, definitely the time of this place.
The house has a capacity for 10 people with the possibility to add 4 extra beds in double bedrooms or single ones equipped with full bathroom in all of them, television, central heating, hot water and anything you need to make your stay comfortable.
Regarding to common services we provide a big social living room equipped with: television, dvd, games, public telephone, library, information about routes, events, parties, etc… of the area and the province of Soria.
 
In autumn and spring we have a mycological guide that you can ask to get informed about how and where you can pick up this delicious food. After that we will identify, catalogue and cook them if you wish it.
We also have a small restaurant that to start the day we offer a breakfast composed by coffee, cocoa, juices, toasts, traditional bakery and yummy  homemade jams.
You also can have lunch, dinner or a picnic. The kitchen is based on the flavors of the land, we have recovered these dishes that our grandmother used to make adapting them to the new time, crumbs, legumes, soups, stews, marinating, roast land and the typical desserts; custards, rice pudding, French toasts,crème caramel… In autumn and spring the mycology  is included in our menus.
When you decide to go if you want to carry on tasting our products at home, we have a small shop to keep remembering us.
 
KIND:
Hotel Rural
CAPACITY:
10
RENTAL:
Bedrooms
LOCATION:
Population
PETS:
no
DISABLED ACCESS: no
EQUIPMENT AND SERVICES
Indoor kit
Bathroom in the bedrooms, Heating, Fireplace, DVD/video, Playroom, Meeting room, Public telephone, TV in bedrooms, TV in living room
Outdoor kit
Parking, Terrace
Services in the area
| | | | |
| --- | --- | --- | --- |
| Spa | 10.0 km | Bus | 0.1 km |
| Cash machine | 18.0 km | Health Center | 25.0 km |
| Chemist´s | 0.1 km | Petrol station | 18.0 km |
| Swimming pool | 18.0 km | Restaurant | 0.1 km |
| Supermarket | 4.0 km | Taxi | 18.0 km |
ACTIVITIES IN THE AREA
WHERE TO GO
Yacimiento de Tiermes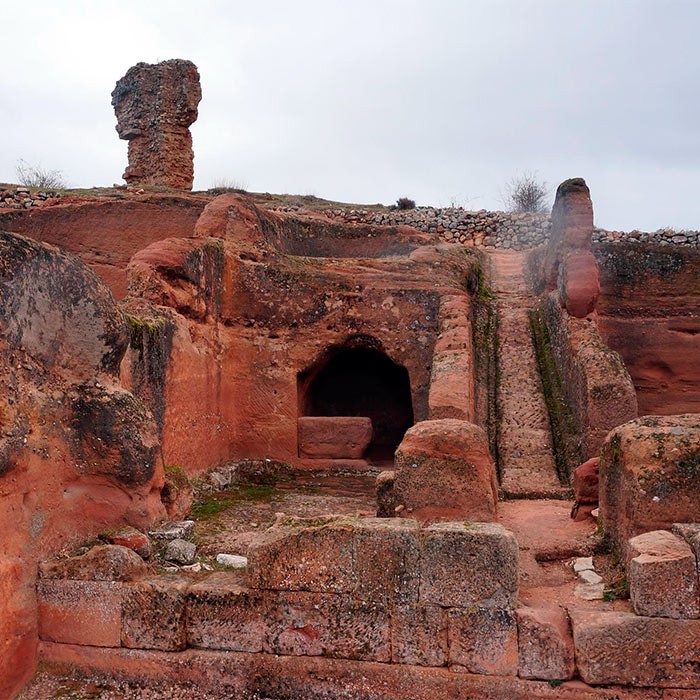 In the southwest of Soria surprises to the visitor the stone city of Celt Iberian Tiermes in the South of the site, and its equally fascinating Roman Forum and the Romanesque chapel. There is also a g...
Hayedo de Tejera Negra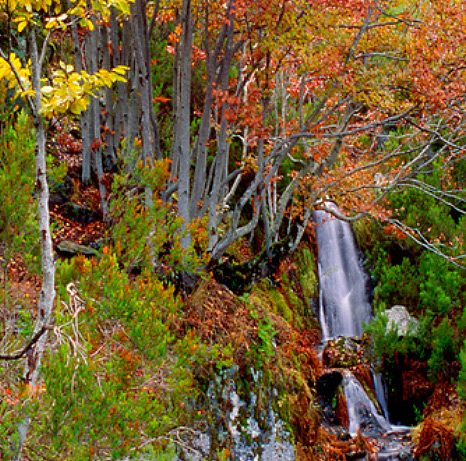 By the natural wealth that offers; with natural vegetation is a worthy place to visit. It is configured by the Lillas and Zarzas rivers, and an exceptional beech forest, which is not difficult to obse...
Ayllón, Conjunto Histórico-Artístico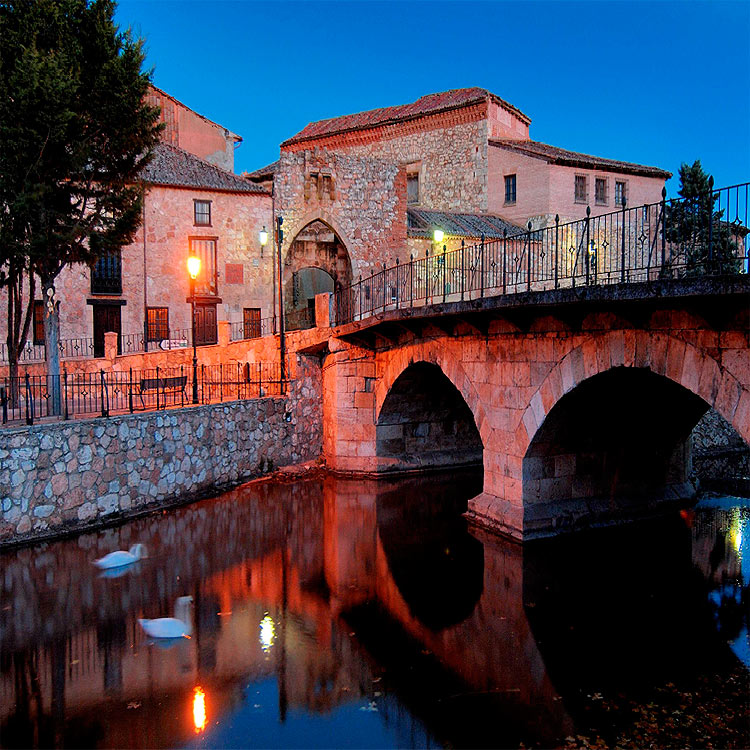 Ayllon summarizes the legacy of Castile in the sixteenth and sixteenth centuries frozen, hidden and guarded with care to release day and surprise visitors from the sights and cuisine of a medieval vil...
UPCOMING EVENTS
Belén Viviente Sanestebeño
En San Esteban de Gormaz, 28 de diciembre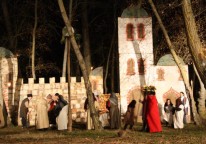 San Esteban celebra su belén viviente en el Sotillo recreando el día del Nacimiento de Jesús a las ocho de la tarde. En Soto hacen la representación durante la misa.
Concordia Virgen del Rivero
En San Esteban de Gormaz, 1 de mayo de 2022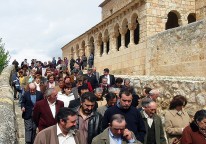 Día de la Concordia de la Virgen del Rivero es lo que queda de las antiguas romerías multitudinarias de los 32 pueblos que la conforman. Cada 1 de mayo son invitados cinco pueblos de forma especial, y...
Huercasa Country Festival
En Riaza, del 10 al 11 de julio de 2022

La estética sonora y visual del "country" se palpará en cada rincón con música en directo, eventos gastronómicos y actividades que podrán disfrutarse en las inmediaciones de Riaza con un entorno natur...
ENVIRONMENT´S INFORMATION
Montejo de Tiermes
By Montejo the route of "Cantar del Mio Cid" passes because is considered that "Agriza" there is named "Tiermes", today is archeological Celt Iberian-Romanesque site of big importance and which has a museum, as well as a Romanesque hermitage with an arcade gallery, as well as it is in the parish of Montejo. And for the walkers there are tracks of the GR-86 Iberian Path of Soria. Its San Cipriano Parish is of the Romanesque, Gothic and Baroque style. An Islamist watchtower and a medieval secular fountain complete the cultural heritage of the village. The rivers Pedro and Tiermes of its term have caused some landscapes and singular gorges. Griffon vultures watch from the air the area where there many oaks and junipers, as well as poplar and black poplars.
Tours
Montejo de Tiermes is a locality full of art, so it can be highlighted the Church of San Cipriano, which hs three styles, Baroque, Gothic and Romanesque, giving sample of the heterogeneity of the same and in where its two Renaissance arcs highlights. Other monuments to highlight are the Hermitahe of the Virgin of Val with a Visigoth style, some churches with Romanesque elements and mills and wineries.

In the month of August you can assist to the festivals of Montejo de Tiermes dedicated to its pattern San Cipriano, the pilgrimage of big beauty is also celebrated, it is dedicated to the Virgin of Tiermes (on the 12th of October and the 3rd Sunday of May), but certainly one of the most striking festivals to the tourist is when the moon is full and it is held every month of the year.
Activities

• Hiking routes through the región of GR-86.
• Vistis to the archeological site of Tiermes.
• Walks through the kermes oak forest of Valderomán.
• Medieval Castle of Caracena.
• Walks through the Canyon of Ligos.
• Michological routes with specialized guides.
• Wine cellars of the Duero´s bank.