Environment´s information
Especially visit the site of Tiermes is worthy, which belongs to the municipal term, as well as Pedro is, which has a hermitage with Visigoth remains and the birth of the river Pedro. And once from there is advisable crossing the Mountain Chain Pela and know some villages from Guadalajara with its awesome rural Romanesque, above all Villacadima and Campisábalos. And if the traveller wants, even can go close to see, in lands from Segovia, the artistic heritage of Ayllón. Likewise, regarding to Soria, close to Montejo is Liceras with its Islamic tower, and Castro which has rock tombs and a singular hermitage in a rocky place. More to the West is Retortillo de Soria where there are remains of its wall and two medieval doors are kept, in the Cid´s Path. Other temptation is going close to San Esteban de Gormaz through the North, which is 20 min by car, and is Historic-Artistic Complex.
Montejo de Tiermes
By Montejo the route of "Cantar del Mio Cid" passes because is considered that "Agriza" there is named "Tiermes", today is archeological Celt Iberian-Romanesque site of big importance and which has a museum, as well as a Romanesque hermitage with an arcade gallery, as well as it is in the parish of Montejo. And for the walkers there are tracks of the GR-86 Iberian Path of Soria. Its San Cipriano Parish is of the Romanesque, Gothic and Baroque style. An Islamist watchtower and a medieval secular fountain complete the cultural heritage of the village. The rivers Pedro and Tiermes of its term have caused some landscapes and singular gorges. Griffon vultures watch from the air the area where there many oaks and junipers, as well as poplar and black poplars.
Tours
Montejo de Tiermes is a locality full of art, so it can be highlighted the Church of San Cipriano, which hs three styles, Baroque, Gothic and Romanesque, giving sample of the heterogeneity of the same and in where its two Renaissance arcs highlights. Other monuments to highlight are the Hermitahe of the Virgin of Val with a Visigoth style, some churches with Romanesque elements and mills and wineries.

In the month of August you can assist to the festivals of Montejo de Tiermes dedicated to its pattern San Cipriano, the pilgrimage of big beauty is also celebrated, it is dedicated to the Virgin of Tiermes (on the 12th of October and the 3rd Sunday of May), but certainly one of the most striking festivals to the tourist is when the moon is full and it is held every month of the year.
Activities

• Hiking routes through the región of GR-86.
• Vistis to the archeological site of Tiermes.
• Walks through the kermes oak forest of Valderomán.
• Medieval Castle of Caracena.
• Walks through the Canyon of Ligos.
• Michological routes with specialized guides.
• Wine cellars of the Duero´s bank.
WHERE TO GO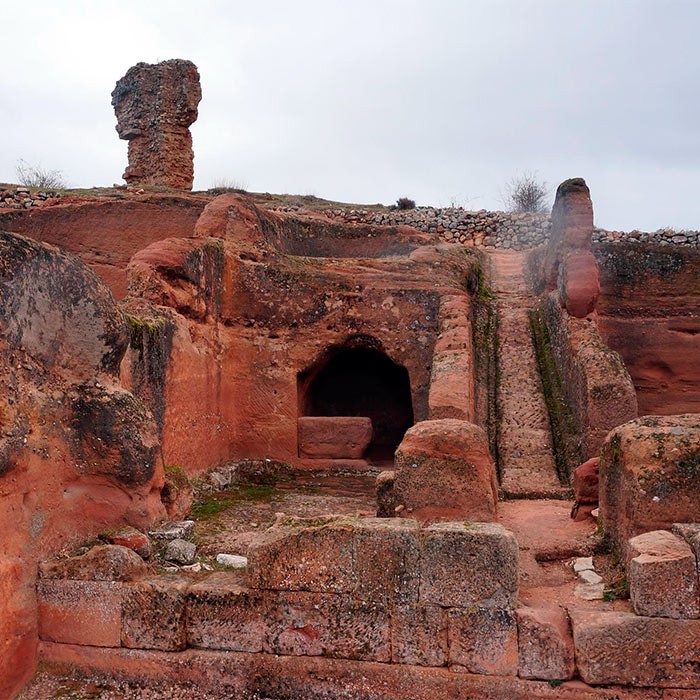 Yacimiento de Tiermes
En el suroeste soriano sorprende al visitante la ciudad pétrea celtibérica de Tiermes en la zona sur del yacimiento, y su foro romano igualmente fascina, así como la ermita románica. Hay además un bue...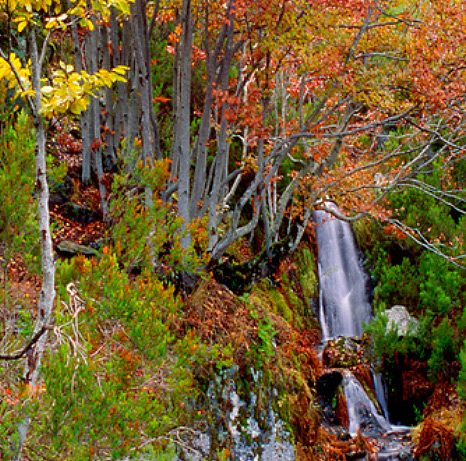 Hayedo de Tejera Negra
Por la riqueza natural que ofrece; junto a la vegetación natural es un lugar de obligada visita. Configurado por los ríos Lillas y Zarzas, y un excepcional bosque de hayas, donde no es difícil observa...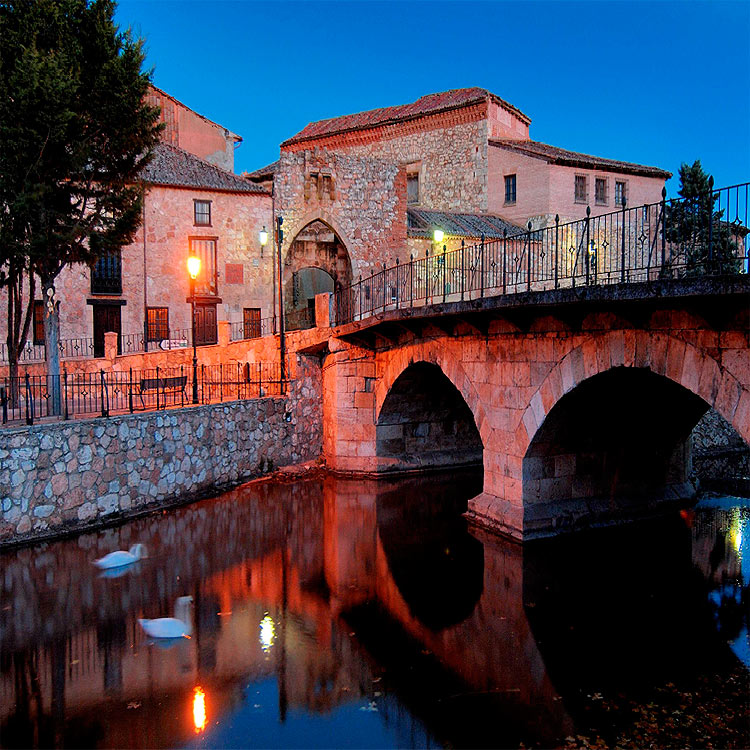 Ayllón, Conjunto Histórico-Artístico
Ayllón resume, el legado de Castilla de los siglos XVI y XVI congelado, escondido y guardado con mimo para soltarlo día a día y sorprender al visitante entre los monumentos y la gastronomía de una vil...
UPCOMING EVENTS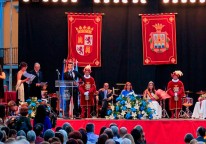 Fiestas de Aranda de Duero
En Aranda de Duero, del 12 al 21 de septiembre
Fiestas patronales en honor a la Virgen de las Viñas con multitud de actividades y festejos, música, feria taurina incluida, y feria comarcal. Además, este año de 2014, acoge la ciudad la exposición d...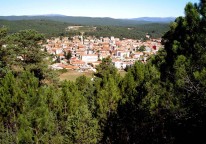 San Esteban en Navaleno
En Navaleno, 26 de diciembre
Con hoguera nocturna en la Plaza Mayor, chorizos asados regados con vino para vecinos y visitantes.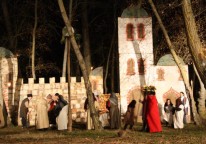 Belén Viviente Sanestebeño
En San Esteban de Gormaz, 28 de diciembre
San Esteban celebra su belén viviente en el Sotillo recreando el día del Nacimiento de Jesús a las ocho de la tarde. En Soto hacen la representación durante la misa.